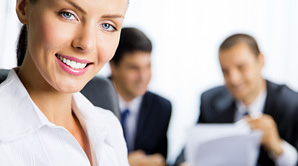 Talk With our QDRO Consultants
QDRO/EDRO/DRO preparation (sometimes called Quadro preparation) with quick turn time and experience staff.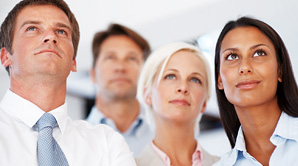 About Our Company
At Sky Professional Solutions our QDRO Consultants pride themselves on premium customer service.
Our experienced, Friendly QDRO Consultants are always there to help you in the collection of information or to answer any questions.
The availability of our mobile applications will help you navigate this difficult process.
Contact
QDRO/EDRO/DRO

Sky Professional Solutions is the premier provider of QDRO/EDRO/DRO (Sometimes Called a Quadro) services. Our unique approach focuses on the highest level of service. Quick turnaround time and experienced staff provide a high quality/efficient QDRO process. Coupled with the latest technology enables Sky Professional Solutions the smoothest process in the market today. Check out our free mobile app for Android and iPhone.
Order
Mobile Applications

Free mobile applications for both the consumers and the law offices.
Our mobile applications provide for seamless comunications between the law office and the client. This ensures that the legal process is smooth and seamless.
Check out our Mobile "Untie the Knot" app on Android Play Store or iPhone app Store.
Mobile App
Plan Chek

If you want to know the facts, nuances and properties of a retirement plan BEFORE you negotiate, the PLAN CHEK is for you. PLAN CHEK offers a single report that addresses over 20 issues that are important to the proper negotiation of a divorce involving a retirement account. With PLAN CHEK you can be more prepared than opposing counsel.
Get Your Plan Chek
QDRO/EDRO/DRO Preparation



Our People
With 20 + years of experience in QDRO/EDRO/DRO Preparation and extensive experience as pension Administrators, Sky provides a uniquely qualified prospective. Our customers enjoy the confidence that their QDRO/EDRO/DRO (Sometimes Called a Quadro) will be prepared in a timely fashion with the highest quality.
This quality, experienced staff is available to answer your questions and walk you thru the process.



Database Management
Adding 20+ years of programming and database management experience, Sky provides unique and up to date solutions for management of your database.
Sky Professional Solutions can create customized solutions to manage your clients better.
What our Customers Say about us
Jeff Hoag, Attorney
"I always recommend Sky Professionals and use them as often as possible. The workers do a professional job and they assist me with what I do not understand about their procedures. Their fees are reasonable for my clients and the other party. Their turn-around time with the finished product is short too."
Robert Sogge, Attorney
"I have recommended Sky Professional Solutons to many of my clients with excellent results. I have experienced prompt professional preparation of every QDRO requested. "
Bruce Thorburn, Attorney
"Professional, reasonably priced, thorough and quick to respond to questions and inquiries. "